Introduction
#1 Best Graphic Designing Institute in Panipat
Digital Yetch is the Best Graphic Designing Institute in Panipat/Best Graphic Designing Course in Panipat. We teach students from zero level and give them the knowledge of everything. That's why Digital Yetch specializes in providing the Best Graphic Design Training in Panipat.
Imagery
Illustration & Icons
Best Graphic Designing Institute in Panipat
Logo & Identity
Our team designs amazing and unique logos and identities.
Color & Type
Color Tools – We also have trending color tools, work on premium color combinations.
Illustration & Icons
Static and animated Illustration vector icons for in PNG, SVG. We have an expert team in all these things.
Graphic Design Course in Panipat
Digital Yetch focuses on the most recent web technologies and keeps updated with the recent technological advancements. Our curriculum is built using the most up-to-date technology and trends in order to prepare our children for school that will inevitably arise on their path to success. Students can easily find a job with a good wage after completing the course.
We also assist students with job placement after they have completed their graphic design education. Children will find our pricing system to be quite reasonable. So, what do you have to lose? Digital Yetch's graphic design courses in Panipat will prepare you for a wide range of professional prospects.
We are a well-known best graphic designing Institute in Panipat(graphic Designing course in Panipat).
Digital Yetch is a leading graphic design course in Panipat that can help you build the best design skills. To get a strong command of graphic design tools such as Corel Draw, Adobe, Illustrator, and others, one must join Digital Yetch and receive training from industry experts. Digital Yetch is a graphic design specialist school that may provide you with valuable skills and knowledge.
If you have a desire to learn graphic design, enroll in graphic design classes to obtain a modern understanding of the field. We specialize not only in visual communication but also in animating training using the Maya and Max programs.
Read More++
We provide our learners with a superb facility and training from industry experts as a top college for graphic design courses in Panipat. We award our students with professional life skills and knowledge once they complete each course. You will receive a professional degree, and with this degree, you will be able to find work in a reputable organization.
So, if you have a brilliant imagination and want to show off your abilities to people all over the world, consider being a graphic designer. You will surely be prepared to show your creativeness in your art and design. Join Digital Yetch to explore graphic design and develop your abilities as a competent graphic designer.
There are a variety of advanced graphic design courses In Panipat, available.
Digital Yetch is Panipat's most prestigious and best graphic design school. Join Digital Yetch for high-level, advanced, & unique training to learn and achieve the skills required to serve in any field. In our student training, we place a premium on resoluteness and competence.
Digital Yetch was a very well graphic design academy in Panipat. We assist you in learning and mastering Adobe Photoshop, Illustrator, InDesign, and CorelDraw. By enrolling in graphic design classes, you can develop outstanding and effective design expertise.
Are you ready for Graphic Designing course
Students carrer
Recent Students Work
Come on, what our students have learned and they have worked on them in live projects. Seeing their work, our teachers also feel proud. So, Digital Yetch is the Best Graphic Designing Institute in Panipat.
Conference Illustration
Logo & Branding
Banner & Poster Designing
All Types Designing Available
Animation & Banner Design
Home Decoration Designing
Best Graphic Designing Institute in Panipat
If you haven't started your career as a graphic designer yet, you can register in Graphic Designing Courses in Panipat at Digital Yetch. They offer qualified and professional faculty who can assist you in realizing your ambition of becoming a Graphic Designer in Panipat.
Digital Yetch believes in developing our students' potential and helping them become professional graphic designers. We offer advanced design courses to our learners to prepare them for future challenges in print and graphics. Our professors support learners at every step of the way in needed to aid them to reach their goals.
My Design Blog
Sometimes I Write About Design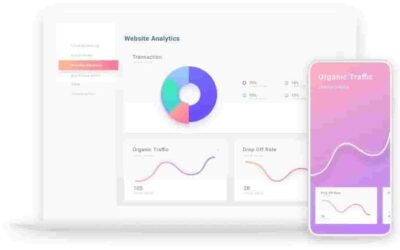 3 ways to stay ahead in the digital internet-based commerce Many changes, particularly in the area of technological development, have brought us to the present century. Every day we see technological advances, which have changed our lives. Companies can interact with...
testimonals
What People Are Saying About My Design Work
"I did a Graphic Designing course from Digital Yetch Institute last year, they have given me very good information about all the tools. I got a very good job today. I sincerely thank my teachers."
"I am an expert in graphic design, all credit goes to Digital Yetch where I got knowledge of all this. He taught me well and made me capable, and I have become successful in my life today."
FAQ
Frequently Asked Question's
What is the definition of graphic design?
Best Graphic Designing Institute in Panipat-
Begin your course by learning about the graphic design industry. Acquire a basic knowledge of graphic design as well as visual connections, which will aid you in communicating a clear and consistent message.
Investigate the different design opportunities available in this field and work your way through Adobe Photoshop, Illustrator, and Layout, the main focus of graphic design programs.
The Graphics and Concepts
You'll actually develop a 'writer's eye' in your second graphic design class. The goal is to comprehend the fundamentals of visual communication. You'll learn more about design aspects and ideas like value, color, the main focus, rhythm, and aesthetic theory.
This session focuses on the practicality of putting these elements and principles into practice, as well as how to think like a unique expert.
Adobe Photoshop and Logo Designing: A Beginner's Guide
This session begins with Adobe Photoshop, the world's most popular digital illustration program. Lesson 3 will look at one of the first jobs a designer is given: creating a logo.
The design phase of a project is the idea to the main session, and a detailed analysis of how to approach a customer through the design stage will be provided. An introduction to Photoshop would be given at the end of the class.
Flyers are made with Adobe Illustrator.
You will learn to distinguish between the various types of pictures graphic designers work with on a regular basis in this graphic design course. You thought you understood everything there is to learn about pictures, but this training will completely change your mind!
Learn a near-impenetrable design technique and put it to the test in this Adobe Illustrator exercise. You'll be hooked after this class!
Adobe illustrator is used for photo alteration.
Did you realize that a sequence of images and a printed image are two different things? This course will look into one of the most important aspects of working with pixels. This session will include illustrator demos as well as a focus on the foundations of illustrator, such as layers and combining modes.
The session will conclude with a fun demonstration of how to use the skills learned to create a basic two exposure image.
Adobe Photoshop is used to create movie posters.
In lesson 6, you'll learn about the golden ratio, the rule of thirds, and design concepts. Photoshop's remarkable skills will be truly tested with the introduction of multilayer masks. Designing a picture banner will put these skills to the next level. You will live, sleep, and converse Photoshop than when you've completed lesson 6 of this graphic design course.
Adobe Digital assets: A Beginner's Guide
The preparation of your documents for publishing is a crucial part of any photographer's job. In this session, you'll learn about bleeds, crop marks, color, space, and format, as well as how to use Adobe InDesign, the most advanced layout product on the market.
Brochure Design in InDesign
Copywriting, or the art of incorporating type into your design, accounts for over 70% of all layouts. In the final lesson of Module 1, you will learn that type is more than just a medium of expression; it also has the ability to be used as a design element.
Your audience wants to read your message, but how do you certainly stand out when there are so many competing messages vying for their attention.
Why should you enroll in one of our graphic design classes in Panipat?
Best Graphic Designing Institute in Panipat-
The graphic design industry is expected to gain 4% between 2016 and 2026, as per the Bureau of Labour statistics Statistics' Present Occupational guide.
Graphic design has become a must-have for any business, whether it's a little start-up or a well-established multinational conglomerate.
Because it requires a lot of fostering creativity, graphic design is a career path that will be unaffected by Machine learning and artificial intelligence.
Graphic design courses offer an achieve the highest standards opportunity on a national and worldwide scale.
All of our graphic design courses are kept up to date to meet the demands of the industry.
All of our graphic design classes are very reasonably priced. Paying in convenient installments is also an option.
Why should you choose us above the contest?
Expertise: With a combined five to 10 years of experience in Art, Design, and Technology, we bring a vast amount of knowledge to our customized courses.
ONE-ON-ONE CLASSES: Rather than making a large batch, we favor One-on-One Classes. The One-on-One classes are tailored to your unique requirements and goals. We collaborate with you just to attain your individual goals by focusing on all parts where you really need to develop.
One of the most significant advantages of One-to-One sessions is that you will be able to pinpoint the precise areas and abilities that you wanted to enhance.
100% PRACTICAL Lectures: We provide 100% teaching activities for our students, which means that each student receives a windows pc in the classroom for software training.
Versatility: As the top Design and Animation Studio in Panipat, we offer flexible scheduling for our students so that they may focus more energetically and relax while working.
Weekly Feedback effects & Projects: We assist our students in completing each and every subject in-depth and on time by providing timely monthly feedback and assignments. We are enthusiastic about design principles and committed to assisting our students in achieving success and gaining a competitive advantage.
100percent JOB Support: Each year, we offer 100% commencement of employment to our learners at Design Studios, Advertising Agencies, E-Learning Companies, and International Companies.
Creation: The act of transforming alternatives, possibilities, or imaginative thoughts into reality is described as creativity. You can view how our students are working by visiting our Members' Works website. We hope this demonstrates our ability to think outside the box.
AFFORDABLE FEES: We provide industry-leading training courses at reasonable prices that may be paid in installments.
UP-TO-DATE SOFTWARE: We employ the most recent Windows and Macintosh software programs to ensure that you are always one step ahead.
Our top graphic designing institute in Panipat provides one of the most skilled graphic design courses Panipat at a very low cost. Since its commencement in 2006, all of the courses have been led by experts. Let's have a look at what graphic design courses are available.
Overview of graphic design courses in Panipat
The profession of graphic design is sometimes known as computer science or verbal images.
Graphic design courses give designers artistic freedom and maintain communication directly with their audience through a visual medium. Different shapes, colors, and design components allow designers to express their originality and ideas.
They paint the canvas with online technologies in our graphic design classes to bring the vision into reality at extremely low graphic design course rates.
Many graphic designing Institute in Panipat has been training learners for a long time, however, they are mostly focused on teaching software skills. These graphic design Institue in Panipat are unable to provide a solid theoretical interpretation of grammar as well as practical knowledge.
You need design philosophy, visual storytelling, and imaginative sensibility to be a successful graphic designer in Panipat.
Digital Yetch is one of the premier graphic design Institutes in Panipat, emphasizing both good design thought and practical abilities. To work as a professional graphic designer nowadays, you'll need these abilities.
Our graphic design courses also cover the most recent developments in the industry. These factors combine to provide comprehensive design training for everyone at a very affordable cost of graphic design classes.
At the institute, we have competent teachers who provide industry-relevant graphic design instruction at a reasonable cost. The institute's concept is very participatory and focuses on the needs of the industry.
What distinguishes us as the top graphic designing Institute in Panipat is the instructional style we use in our graphic design courses in Panipat.
Do you want to enroll in a Graphic Designing Course in Panipat?
In Panipat, Digital Yetch offers an excellent training course in Graphic Designing Advanced Certificate. Graphic Design Ideas, Design Guidelines, and Premium Features Design Software packages are introduced to students in our Graphic Designing Institute in Panipat. (6 months).
A graphic design certificate might help you get better "Graphic Designing Jobs in Panipat" and earn more money. By improving your design and software skills, our certification training program will easily help you to work quicker and more effectively.
The graphic design curriculum at Digital Yetch is for people who want to use their imagination to communicate thoughts and ideas in printed and cyber media.
In a nutshell, Graphic Design is the process of combining ideas and artworks to make documents that are correctly structured for print, web, or mobile devices, such as UI Designs, Illustrator, Digital/Matte Artwork, Logo Design, Packaging, and so on, utilizing a computer and various software applications.
Our Services
E-commerce Website
Business Website
Portfolio Website etc…
Our Master Courses-
Digital Marketing Course
Web Development Course
Location
622/A, Panipat
(+91) 8307824055
officialdigitalyetch@gmail.com
India's Top Company- Digital Yetch