Best Mobile App Development Company in India- Digital Yetch
Are you in search of the most effective mobile app development company in India? Do you want the best mobile app development services Are you in the right place? We've developed and built hundreds of Android and iOS mobile apps entirely from scratch. Are you looking to receive a free estimate?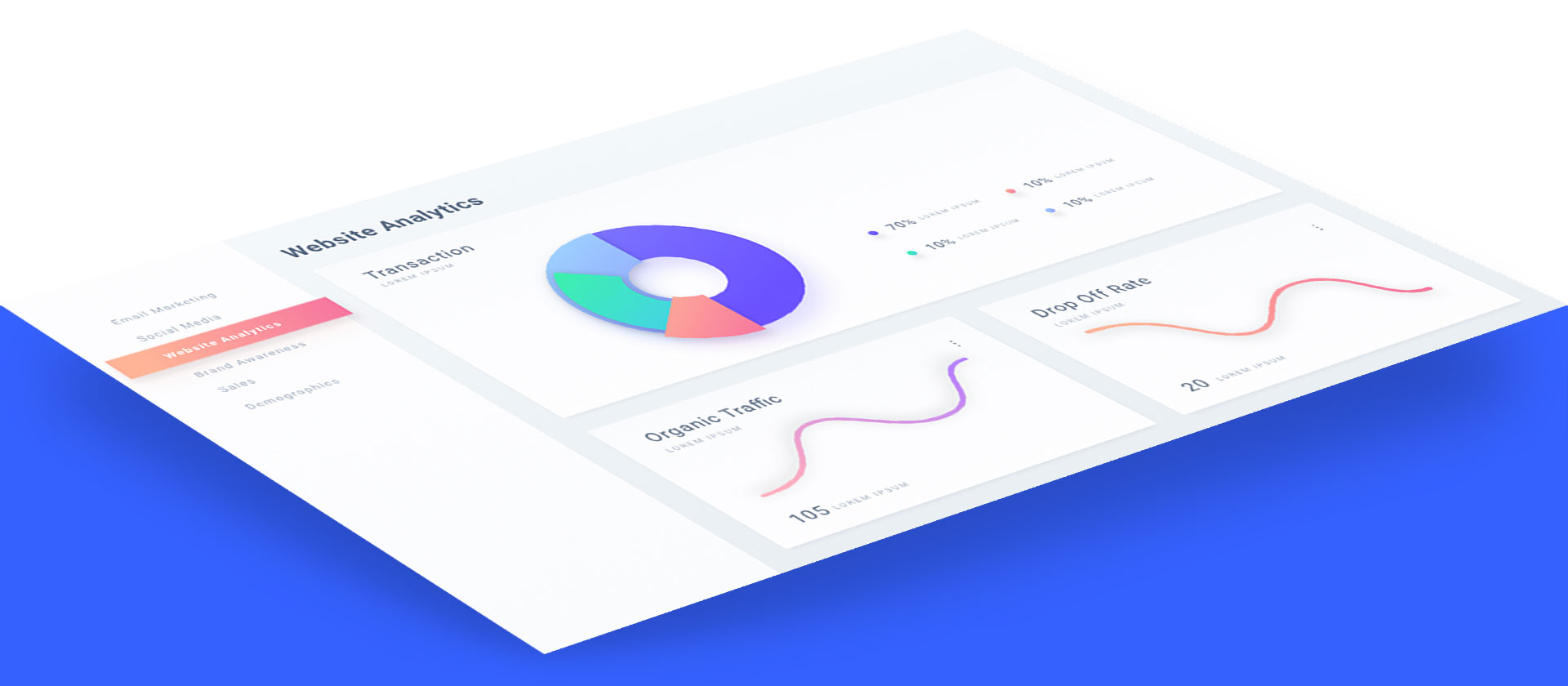 India's Best Mobile App Development Services
We are aware of what makes a great iPhone application, as we have developed more iPhone apps in various areas. We are aware of the necessary requirements to convert a simple idea into a mobile application that is successful. With a deep understanding and experience with native iPad apps, our top app developers create and build the most efficient iPad apps that add benefits to your business as well as your customers' lives. As the top mobile app development company in India, we use the greatest experts to create cutting-edge solutions for your organization when it comes to designing and creating custom mobile apps. The members of the involved team are: Our staff is motivated to succeed for you as a leading mobile app developer. So Digital Yetch is the best mobile app development company and the best digital marketing company in India also.
Android App Development
Utilizing the latest technology and expertise in the field, our full-stack Android developers develop effective Android applications that are backed by funding.
Web App Development
Have you got a unique web-based application concept? Digital Yetch Technologies has a highly skilled mobile web development team that is dedicated to developing attractive mobile apps and websites that provide an intuitive user experience.
Mobile App Design
Are you trying to hire developers for your app to build an outstanding mobile app? Employ our mobile app developers, who have experience in the creation of more mobile apps such as Glovo, the TOR app, and the One8 application.
App Development Consulting
Do you wish to build a sustainable app? Get advice on developing apps that are in line with your company's goals and will help you maximize your ROI. Our app developers devise a strategy to provide positive and effective advice regardless of the app's degree of complexity.
Most Reliable Mobile App Development Company in India
Digital Yetch is one of the most trusted businesses that develops mobile apps and is located in India. Our primary focus is on the development of IoT, Android, and iOS applications that are supported by a solid web-based infrastructure to backend the applications. With its expertise in creating Flutter-based next-generation mobile apps, Digital Yetch is a top provider of app development services in India.
What benefits come from hiring an mobile app development company in India?
Numerous cutting-edge app development companies in India. We take pride in being one of India's most well-known providers of mobile app development services.
 Hire the best mobile developers in India to reap the benefits: We offer a wide range of technology experts at affordable prices, cost-effective solutions, comprehensive services, and access to world-class talent, and are ready to work with you to create mobile apps. With you, we will sign an NDA (Non-Disclosure) agreement. All professionals working with us must keep your data confidential. Data transfers are done through an encrypted channel to prevent leakage. To fulfill your company's needs and those of your customers throughout the Android ecosystem, Digital Yetch offers full-stack android mobile app development services in India.
DELIVERING STELLAR MOBILE APP DEVELOPMENT company in India
We aid companies across the world to create and developing high-quality digital products that provide a smooth user experience on the latest devices as well as platforms.
OUR HIGH-END MOBILE APP DEVELOPMENT SERVICES in India
We provide a wide array of design integration Management, design, and management solutions. No matter whether it's a consumer-driven app or an enterprise-class application, our company is able to manage the entire process of developing mobile apps, from concept and design, through to the delivery of the app and ongoing support.
Creation of custom iOS as well as Android applications

solutions for cross – and native platforms

Second platform application development

UI/UX design

Prototyping and consultation

Testing and QA that is automated

power management geofencing, and notifications

embedded Android along with AOSP modifications

Assistance for post-warranty maintenance
MOBILE APPLICATION DEVELOPMENT SERVICES FOR VARIOUS PLATFORMS
Mobile app developers have more than a decade of expertise in developing solutions to meet the needs of customers, increase the brand image of companies and encourage business growth and expansion.
Native Mobile App Development
Mobile developers of our company are able to develop high-quality native apps for all Android and iOS systems that work with the security requirements and business requirements of your company.
Hybrid Mobile App Development
Apps that can be used cross-platform across a range of environments due to the distinctive combination of native technology and Web-based applications.
Progressive Web App Development
By using Progressive Web Apps, we provide native-like features and simple installation and access to everyone anywhere and on any device by using similar code bases.
Software Embedded in Wearables
Apps that work with a variety of wearable technology can be developed. We can also use particular peripherals or connect to smart devices.
ADVANCED MOBILE APP DEVELOPMENT TECHNOLOGIES WE ARE EXPERIENCED
Let your customers be happy by providing stunning and powerful features native to iOS and Android or cross-platform Progressive Web Apps, leveraging our decades of experience using the most recent technologies.
iOS App Development
The expertise that you require to develop complete, robust, stable, and scalable mobile applications include:
iPhone App Creation

iPad app creation

Development of Apple Watch apps

Development of Apple TV applications and video clips

Android App Creation
Utilizing the most modern technologies, we help businesses create their online presence with the most up-to-date technology and platforms.
Android Mobile App Development

Android TV App Development

Android Tablet App Development

Android Wear App Development

Cross-platform App Development
Discover top-quality mobile apps that are compatible with different platforms while also providing users with an application that is compatible in conjunction with the operating system they use. Make use of this feature to lower costs and time-to-market and increase the number of people you are able to reach, without sacrificing any of the quality. This includes:
Progressive Web App Development
Make Progressive Web Applications, which combine the most advanced technological solutions used in mobile and web apps, that can help improve the speed of creation and distribution, as well as many other benefits for your business. Speak to our experts to get advice regarding:
Development of Cross-Browser Web Apps

Develop responsive web applications

Offline Web App Development
READY TO MAKE YOUR MOBILE APP MORE EFFECTIVE?
From small-scale businesses to startups, We've accumulated a wealth of experience in delivering the most cutting-edge digital services to a wide range of clients in a range of industries.
What are the reasons to pick Digital Yetch mobile app development services in India?
The 6++ years we have spent in mobile app development have allowed us to develop an approach that is extremely efficient and effective. Digital Yetch is always aware of the latest technologies to offer top-of-the-line mobile application development services in India.
The most cutting-edge technology offers you a number of benefits, including the highest level of security with blockchain technology and dependable automation with AI-based algorithms like machine learning. We'll also assist you in launching the app's launch to ensure that it continues to function and the success of your app.
How will this mobile app development system integrate with other platforms?
What are the solutions provided by the creation of mobile applications?
Our mobile application development services generally include the following:
1.) Create a custom iOS app development and Android app development
2.) Creation of Progressive Web Apps and Cross-platform development
3) Services in UI/UX design
4) Porting mobile apps
5.) Consultation and prototyping
6.) Automation of QA Services 
7.) Geofencing, power control, and notification.
8.) Modifications to embedded Android and AOSP
9.) Maintenance and support in the long-term
How do you manage mobile app development services in India?
It's dependent on the kind of contract you choose.
1.) If you're looking for a Time and Material as well as a fixed price, the Contact model, we can provide you with an expert Project Manager responsible for the management of the entire process.
2.) In the event of a dedicated team contract, the management of the team will be entirely yours.
What's the most significant distinction between cross-platform design and hybrid application
Since the hybrid approach to mobile app development can be utilized to aid businesses that require an entirely different approach to developing mobile apps, they're frequently viewed as alike, and this is the case when comparing them to native applications. But, when comparing them with native apps, there's plenty to talk about.
Top Mobile App development company in India
The top mobile app development company in India, Digital Yetch, is ready to assist you in expanding your company, increasing ROIs, and increasing client engagement across devices.
Business Transformation using Mobile App Development Services in India to enhance the growth of businesses
Digital Yetch is a prominent mobile app development company in India that provides startups, SMBs, and large corporations with custom mobile apps
Top mobile app development company in India 
Applications that are simple to use, navigate, and provide top-notch digital experiences are in high demand as mobile apps grow to be a crucial component of the digital ecosystem. At Digital Yetch, we recognize the value of mobile apps and have extensive experience and knowledge in the field. We have helped innumerable brands, from startups to huge corporations, as top providers of app development services in India. With the help of a committed group of trained professionals, we create mobile apps that support your company's goals and satisfy user needs.
Our services as a full-stack mobile app development company in India are customized for your company to provide the most value and increase process effectiveness. Choose Digital Yetch, the best mobile app development company in India, to work with the best app developers.
Future-ready: As a top provider of mobile application development services in India, we assist you in utilizing the skills and experience of certified mobile app development teams to create feature-rich, high-end apps that will rule the future.
Total Transparency: As a well-known app development company in India, we keep you informed of all current actions as well as those we have planned for the future. Our staff schedules frequent calls for MVP analysis and keeps you informed of the status of the project.
Digital items are designed with the consumer's needs in mind. The leading app development company in India with over 6+ years of expertise in a variety of sectors. We offer unique mobile and web-based solutions that will help your company reach a completely higher level.
The development process used to create applications that we abide by Ideate Convert the original idea into an MVP
Design
The product should be designed to satisfy the user's requirements.
Develop
The designs can be used to create an application's live version.
Deploy
The application launched in the marketplace
Our Mobile App Development Services
Android App Development
from design and development, through the testing stage, and finally to the deployment stage. We provide high-end, all-inclusive Android development services for applications.
iOS App Development
Our customized iOS solutions are created to meet the specific needs of your company and adapt to the requirements of your users.
Flutter App Development
We create highly responsive, intuitive, and rich-in features flutter apps that provide a seamless user experience.
Web Application Development
Our top web-based applications boost engagement, lower costs, and increase brand recognition to increase business profits.
Alexa Skill Development
We use the most recent technology to build an easy-to-use and powerful Alexa skill that can help boost businesses.
IoT App Development
Our leading IoT solutions that are based on advanced technology are designed to give users a pleasant experience.
Most Reliable Mobile App Development Company in India
Digital Yetch is one of the most trusted businesses that develops mobile apps and is located in India. Our primary focus is on the development of IoT, Android, and iOS applications that are supported by a solid web-based infrastructure to backend the applications. With its expertise in creating Flutter-based next-generation mobile apps, Digital Yetch is a top provider of app development services in India.
Mobile apps have become indispensable rather than a choice. We are Digital Yetch, one of the most reliable IT companies situated in India. We are technical specialists in the field of mobile application development. We are one of the top five mobile app development companies in India. We are experts in the development of mobile applications suitable for B2B, B2C, and B2E environments that are suitable for business. Our array of multi-platform mobile applications is available to every type of user, including large corporations and government agencies, as well as small and medium-sized enterprises. Over the years, we've developed a variety of mobile applications that cover a wide range of industries like entertainment, healthcare, and entertainment.
The way to approach app development that we adopt is a mobile app design company in India
Requirement Analysis
The process begins by being aware of the requirements of our customers as well as understanding their business objectives and objectives.
Conceptualization
We design the application's look and feel, as well as the navigation, style, and user experience to ensure that it's compatible with the requirements of the client and the requirements of users.
Integration with Features Already In Use
Our applications are developed to enable seamless integration with every separately developed program, which allows the movement of data with no privacy issues.
Efficient Design
our team of highly skilled developers can create sophisticated and user-friendly mobile applications for many devices.
Code Creation
Digital Yetch is a well-known brand for developing high-end applications using solid code that can be capable of running seamlessly on the latest versions of different platforms.
Stringent QA & Testing
Mobile applications we offer go through a variety of methods of rigorous testing in order to ensure that they're secure and free of bugs.
Support & Upgrades
We provide continuous help and support programs to make sure that your software is current and running with maximum efficiency.
Top Mobile App Development Company in India
If you're seeking the "greatest mobile app development company in India," we strongly urge you to get in touch with us. We are incredibly friendly and responsive, just like our apps. Contact us right now! Digital Yetch, a mobile app development company that has won numerous awards, provides interactive and feature-rich mobile apps to small and large enterprises.
We manage projects in an agile manner to ensure that everything is completed fast and effectively.
Our dedicated 80+ team of strategists, developers, and designers work in our centers to offer innovative, well-crafted, mobile app development solutions to our clients. 
Digital Yetch is different from other mobile app developers because we believe perfection is more than just a trait. Our Mobile app development company in India can help you realize your digital dreams. 
Digital Yetch has experienced rapid technological advancements and is now recognized for being one of the most dynamic app development companies. It provides complex, high-quality and customized solutions around the world. We can claim to be the top mobile app development company in India because of our App Development Group's tireless efforts, day and night, to provide our clients with the highest quality services that are sincere and put a genuine smile on their faces.
Our Mobile App Development Services in India
We're a well-known company that specializes in mobile app development. We use Java and Kotlin for complex apps. Flutter, Dart, and React Native is also used.
iOS Mobile App Development Services
iOS app design requires knowledge of Apple Hardware and iPhone. We have developed mobile apps for many industries.
Mobile App Design Service Services
The success of a mobile app is dependent upon its UI/UX. This new design encourages users to use it, which leads to potential leads and business opportunities.
Mobile App Development Services Across Platforms
Another promising method for developing cost-effective mobile apps was cross-platform app development. Our hybrid app development team created high-quality hybrid applications by using the most recent cross-platforms like Flutter, React Native, and Dart. And it's because of this that we're India's top provider of mobile app development services.
Progressive Web App Development Services in India
The Progressive Web app is a revolutionary technology that offers a unique user experience.
The Progressive web applications provide smooth performance and a natural-like experience. We're the best mobile app development company in India and can provide you with progressive web app development solutions to meet all your business needs.
Native Mobile App Development Services
A native mobile app is the best choice for large numbers of users in today's digital age. Native mobile apps have many advantages. Our native mobile apps have been developed for iOS and Android. Yes, as the top provider of mobile application development in India, we offer solutions for post-deployment, maintenance, and support as well.
Our Mobile App Development Company in India Process-
1 Requirement Analyse and Proposal

Understanding your company's needs and wants

Designing and implementing a strategic plan

Finding the right solution

2 UX/UI Design, and Prototyping

The prototype

The wireframe

Designing an App

3 Development

Programming software

We follow strict quality control standards

A team can benefit from your constant feedback.

4 Testing

Software

100% bug-free

Ask for client approval

5 Maintenance & Deployment

Handover for applications

Launching an app on the market

Submissions to App Store

6 Support and Maintenance

Troubleshooting

Support and Maintenance are available 24/7

Managed services

We are looking for partners to create mobile apps
Best mobile application development company in India 
With the aid of our core staff, we, as the top mobile app development company in India, consistently produce the greatest results.
Development services
We offer more than just mobile app development services. We are the top mobile app development firm for the following six reasons.
Processes clearly defined
Every app project has the ultimate goal of adding value to the business and users. Our combined experience in management is over 6++ years.
High quality
Our app development process includes continuous testing. This guarantees that there are no bugs in the software.
100% Transparency
There are many communication channels available, including an onsite visit. You have full visibility into your project. As your product grows, you can see the progress.
A skilled and dedicated team
Our mobile app developers are highly skilled in both prototyping and strategizing to ensure that the app works seamlessly on all platforms. Our mobile app development company in India does not have any extra fees.
Latest Adaptive Technologies
We are the world's most seasoned mobile app developers.
Use project management tools
We are a top company that develops mobile applications. We make use of fantastic project management platforms like Trello, Jira Basecamp, and Skype. Inform users about their initiatives.
What steps are you taking to make sure your mobile app is secure and long-lasting?
We are one the most reputable Indian mobile app developers. Our company takes many precautions to ensure your app is secure.

Request signature-based authorizations

Allow your application to access content providers

Implemented network security measures

Ensure a safe workplace environment by providing constant monitoring.
What serves as the goal of a UX design firm?
You can work with a UX design firm to make your product more usable, fun, and accessible. The creation and design of apps and websites frequently employ this idea. Users will be more satisfied with a product if the UX is well-designed. Because of the value, we offer to our clients, Digital Yetch is regarded as the top mobile app development company in India. Our customers are happy with and adore the work we do for them.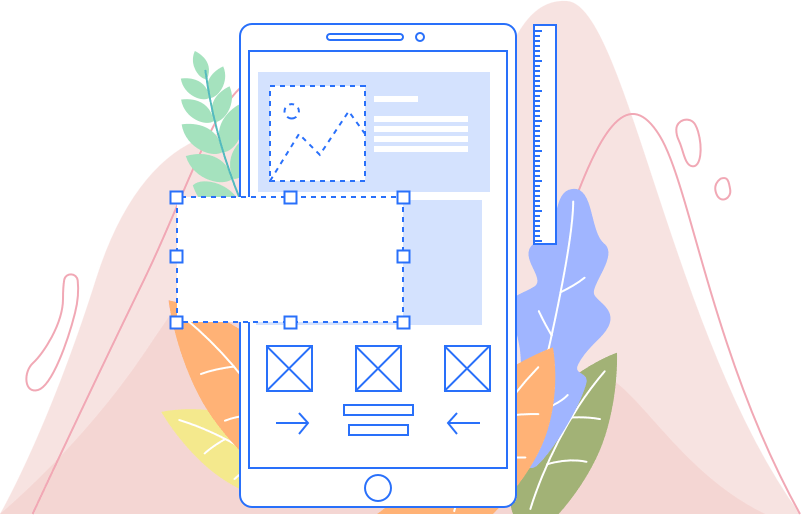 Why is Digital Yetch the finest app development company in India?
Top Leading Mobile Application Development Company in India-
We are a full-service provider of iPhone app development services, offering high-quality, dependable, and reasonable services.
Worldwide, Digital Yetch is renowned for its dependable and reputable IOS mobile app development services in India. We have been growing internationally along with other leading iPhone mobile app development companies in India.
The team designed and developed an extremely feature-rich web and mobile application that integrates Google search and social media plug-ins. The application also comes with an engine for searching that is built around keywords, a filter bar, and retargeting features (email or SMS ) as well as push notifications). ). It's built upon zero-commission systems.
Mobile screens of the marketplace mobile application for on-demand
Web, iOS, and Android React Native Mobile App for a Service Marketplace
Service Marketplace is a mobile on-demand application that assists in simplifying two kinds of people Jobbers as well as Jobbies. It lets Jobbers list job openings, and Jobbies bid on them, by signing up through the app.
A firm that is our client wanted to develop an application that users of iOS or Android smartphones could download at any time. As a leading provider of iOS mobile app development services in India, One of the finest IOS mobile app development companies in India, Digital Yetch helps numerous companies with simple and affordable iPhone and Apple device apps. We provide specialized IOS app development services leveraging cutting-edge technologies to create robust, adaptable, and profitable iPhone mobile apps.
Developed an application for mobile phones that integrates with a web-based admin panel. Job applicants can upload photos of the position they are applying for. Job seekers can monitor the jobs currently being considered and those that are scheduled to be applied for. One of the most popular attributes is the ability to categorize jobs according to the location (Virtual or On-site) as well as auto-suggestions.
Examine the case Study Arrow icon to the blue arrow icon for client Appraisal
mobile screens of eCommerce mobile application
Liquor eCommerce Mobile App
iOS and Android React Native Mobile App
Users (liquor customers) can purchase a virtual bottle of alcohol from the huge assortment of liquor and drink it at nearby bars.
The plan was to develop a website that has a Google Map Location & Payment Gateway module in addition to other features. For the agricultural community, Digital Yetch created a commodity trading mobile application that educates farmers on the newest technology and practices to assure the most productive crop. The most significant features of the platform include flexible Contracts and the capability to manage inventory management and smart secure payment,  among many others.
We developed an advanced online ticket booking app that features an interactive design and optimization of code, easy navigation, regular security features, as well as integration of secured payment gateways, and many more. to provide seamless, real-time ticket scheduling management.
Our Mobile Application Development Services in India
We provide security, high-performance, and robust applications for development on mobile for both startups and companies. From conception to monetization and everything in between We've got you covered. The best and most exquisite mobile apps for Apple devices have been created by Digital Yetch, the Best mobile app development company in India.
 iOS App Development
Digital Yetch offers user-centric iOS development services to design and build applications that offer seamless user interaction for iPhone, iPad & other Apple devices.
Your app could be transformed into a safe and reliable iOS mobile application. App developers at App Developers have a wealth of experience in this field and possess the extensive technical knowledge to develop commercially-oriented iOS apps that assist businesses to keep ahead of the competition.
Apple iOS App Development Custom
Development of Native iOS Apps
Hybrid iOS App Development
Apple App Fixing iOS Bugs and Security
iOS App Maintenance
iPad
We offer custom iPad solutions that have the most current capabilities for an exciting UX.
iPhone App
We develop user-friendly and visually rich iPhone applications that can help to boost the growth of your business.
Watch Apple
Our skilled developers create personalized Apple Watch apps with a classy appearance and opulent feel.
Android App Development
With our extensive experience in the industry and the latest Android technological advances, Digital Yetch offers Android application development solutions to entrepreneurs and businesses from around the globe. We fully understand the requirements of your company and are able to provide reliable and flexible Android mobile apps. We use a cutting-edge development methodology, which has enabled us to excel and become the top mobile app development company in India. This means that we create mobile apps in sprints and constantly submit them for your approval and input.
Select Digital Yetch, the top-rated iOS app development business, to get the greatest services from the top mobile app developers.
We develop top-of-the-line and futuristic Android mobile apps to tackle the issues of the market with an innovative approach.
Hybrid Custom Android App Development Android App Creation
Updated Android app
Google Play maintenance
UI/UX Design for Android
Android Tablet
We create and design innovative Android tablet apps that work with any size of the screen.
Android Phones
We provide complete Android Mobile applications, which are elegant and effective.
Wearables
We are specialists in the development of wearables for modern times across all sectors.
Digital Yetch mobile app development company in India
Do you have an idea for an app that you think is fantastic but don't know how to do next?
Our team has deep expertise in the industry to develop applications for businesses. As a top smartphone app development company in India, we have a lot of experience creating your customers' favorite travel apps. Our end-to-end method of providing the best iOS mobile app development services has been praised by many of our clients.
With its cutting-edge website and applications, Digital Yetch is a full mobile group with a reputable mobile app development company in India.
React Native App Development
Creates native-like, high-performance secure, reliable, and scalable mobile applications built with React Native, a React Native framework. Our team creates amazing mobile apps that are cross-platform and provide amazing users with a great experience.
AI/ML Enabled Application Development
We offer AI/ML-based mobile application development solutions which include self-sustainable, smart, and intelligent apps that can engage customers and expand your customer base and allow them to discover the best products they're looking for.
What Motivates You to Develop a Mobile Application?
With more than 6++ years of experience in the field, Digital Yetch has delivered premium mobile apps that provide seamless user experiences across the most modern platforms and devices across the globe.
Technologies & Tools Used in the Development of Mobile Apps
Mobile applications require the most advanced technology and designs. Digital Yetch is a company that makes use of the latest technology. Digital Yetch employs the most recent technologies to develop sophisticated mobile applications which are future-proof, and include sophisticated capabilities and features. 
India's Top & Best Mobile Application Development Company
Like many others, we are among the best and top mobile application development companies in India, but there are no further similarities. We walk a technological route that not many people have taken.
 Our company is a mobile app development company in India, offering end-to-end solutions as well as specialized and one-of-a-kind mobile app solutions. Regardless of whether it's a consumer-focused app or a revolutionary enterprise-class interactive solution, Digital Yetch consistently and successfully delivers the same results. 
You Can Benefit from Our Variety of Business Engagement Plans
We've worked with a range of established businesses as well as entrepreneurs, and even startups from all over the world. To meet your diverse needs, we offer flexible engagement plans that can be specific to your requirements. services. In fact, we think that your search for the "top mobile application development company in India" has already been completed.
 Frequently Asked Questions (FAQs)
 What Digital Yetch process does Digital Yetch adhere to while creating a mobile application?
We employ the Agile Methodology to develop mobile applications. One of the top mobile app development companies in India, Digital Yech, has created mobile apps for well-known brands like MasterCard and other companies. Our Company best provides good, innovation and layout. The following are the essential elements of the development phase:
Discussion & Consultation

Workplan, Technology Stack, and Architecture Discussion

Timeline & Estimated Cost

Launch of the Project and Resource Allocation

Project Evaluation & FRD Approval

UI & UX Application Development Quality Analysis & Testing Conceptualization

Deployment of Code on a Production Server
Do you create an MVP (minimum viable product) to test viability and market acceptance?
Absolutely, we create MVPs (minimum feasible products), which is why we recommend our clients start the market launch of the MVP prior to any enhancements to the feature. This allows the app to reach out to users who are early adopters and take in feedback from users. After gaining confidence in the concept, we can launch an all-out launch for this app. Custom mobile apps and excellent digital solutions can be made by the city's mobile app development companies in India thanks to their skills and experience. 
What are the benefits of developing apps with low code offered by Digital Yetch?
Digital Yetch provides low-code app development through its own technology called traction Reusable Component (MRC). We've compiled a list of India's top mobile app development companies. It allows for rapid deployment of applications by reducing the need to code manually and speeding up the process. The advantages comprise:
enhanced agility

A gain in productivity

Prototyping quickly

accelerating time to market

more rapid integration

Cost-effective
What do you mean by "machine learning" (ML) app development?
Machine learning (ML) application development uses machine learning algorithms to build modern mobile applications to can be taught and adapted to specific user scenarios without intervention from a manual source. Digital Yetch utilizes ML technologies in mobile applications to:
Personalization

Advanced search

Relevant ads & retargeting

User behavior prediction

Improved app security, etc.
Leading mobile application development company in India
Digital Yetch develops and designs mobile and web apps that make life easier for customers and grow your business. Digital Yetch works with individuals and organizations to develop products that are attractive to the intended audience. Digital Yetch, one of the best mobile app development firms in India, is a company that creates mobile applications 10X faster and provides strategic recommendations that result in excellent outcomes.
Website and mobile app development
Digital Yetch Technologies can help you create the perfect product and provide great value for your customers. Our expertise in marketing consumer products for mass consumption will help you create your dream product with minimum cost and a fast release to the marketplace.
Flutter App Development
Flutter can be used to create apps for iOS and Android.
Design and User Experience
Simple products that users love.
Native App Development
Create powerful, efficient apps that offer value to users
Maintenance and Monitoring
Our 24-hour support and reliable servers ensure that you never have to face a downtown again
To better understand your needs, we will start with a brainstorming session
It is essential to understand the app and website in order to fully comprehend its functionality and to determine the cost and time required to complete the project. Although there are numerous mobile app development companies in India on the market, Digital Yetch is able to work within your budget and according to your specifications.
Make sure your MVP is reliable and of high quality
It is best to quickly launch a mobile app MVP and then make it available to customers.
Make a marketing and sales strategy
Mass market technology is all about marketing the product in the right language to the right people. We can help you develop a marketing strategy that works for your budget.
Continue the process, and then scale up
We have worked with many startups in India to develop tools and features that are based on MVP feedback. Then, we scale the tool and feature to other cities and countries using the lean approach. These actions aid us in presenting ourselves as the best mobile app development company in India that is of the highest caliber.
Best Mobile App Development Company in India
We are an online and application development company in India that transforms your concepts into fresh and innovative ideas that are the business's driving force.
We hire highly skilled mobile and web application developers to finish projects on time and in line with the most stringent code standards. We view customer ideas and suggestions as a critical first step as a top mobile app development company in India.
 Custom Solutions for Your Business
Our proficiency in e-commerce, people-to-people marketing, and other business domains aids us in creating web and mobile solutions that satisfy the needs of our clients. We are able to assist with any aspect of your project, from concept to design, and then by ensuring quality control and post-sale assistance. 
Mobile Applications
In order to create a quick and smooth app for every platform, we develop applications using an outsourcing model. In addition to other options, this strategy is a wise way to manage the budget.
Our team of experts blends classic, fundamental technology and structure with the unique design and logic of the app. With a sophisticated UX and design, an application can meet the demands of our clients and captivate the users.
The process of choosing the appropriate application developers for your project. One of the top mobile app development companies in India is Digital Yetch.
Digital Yetch is an experienced team of mobile and web app developers with years of knowledge, as shown by the sheer number of projects we have completed. We develop mobile applications which run on a variety of popular platforms, such as Android and iOS. We also have plenty of experience in creating web-based backend and front-end projects. Our main goal is to turn your ideas into innovative products on the global market.
Our team is able of providing an array of web and mobile application services including the initial prototype phase of UX/UI design for Android as well as iOS mobile development, as also backend and web infrastructure for the application. As an app developer looking to work with a company, you should look up "mobile app development companies in India" and then inquire as to whether wireframing is a part of their development process.
Additionally, we offer engineering for machine learning, cloud computing, and data. We wish to impart our knowledge to you since we are passionate about what we do. Our app development company in India offers three different modes of engagement, or three different ways of working with our clients, to meet your needs. This includes:
Time and materials, which means you can concentrate on the development of your product and making it appealing to customers while we handle the other aspects. You may focus on your company's core operations while we create the software thanks to a committed staff. A broader team (Out staff) allows you to find the most suitable people to join your remote team.
Digital Yetch | Mobile Application Development Company in India 
Digital Yetch is not confined by traditional thinking areas. Our developers, designers, and analysts are able to provide you with the most efficient mobile applications that you can find.
speed
Mobile app development can take several days, or perhaps days or even weeks (not months)
Best Mobile Application company in India
Digital Yetch's low-code mobile application development technology allows you to create flawless UI/UX apps that work seamlessly with all devices. Apps are developed using visual development, which is a drag-and-drop method of developing applications. This provides 10x development speed without putting pressure on time, cost or resources.
We are Innovators in the Mobile App Development Space, We must provide a prompt fix for application faults in the following deployment as one of the top mobile application development companies in India (in rare cases).
We accomplish this by keeping an eye on the backend, listening to client feedback, and conducting internal evaluations. Best mobile application development in India
The app development market in India Making mobile apps for your business is a smart investment in today's mobile market.
Digital Yetch- the Best Mobile App Development Company in India, Dedicated to You
If you're looking to keep up with the speed of technological development and its adoption, you'll need an expert mobile application development company like Digital Yetch.  Therefore, it makes sense why our current clientele refers to us as the "best mobile app development company in India." There are many vendors around the globe offering these services, which is why picking the appropriate platform is an easy task. It is crucial to ensure that companies that create apps have these capabilities in place to meet business and technical demands. The three most important elements are:
Speed
How fast can an app be created? This is the biggest aspect that CXOs typically must confront. There is a possibility to select between native and hybrid applications and then proceed with the process of selecting. There are some companies offering low-code services, but you should check out the platform before you are able to learn more.
Features
The app's functionality should be demonstrated via the API store of the platform. Since every business is unique and has its own needs The features have to be developed to meet the needs of your business. It's not a great decision to invest your money in tools that won't be providing any value to your customers.
Affordability
We are all aware that a plan's cost might determine whether it is beneficial or not. As far as we're concerned, every business must be able to create a budget. However, firms frequently have to deal with hidden costs. 
 Rapid Development of Mobile Apps
Develop your ideas in just several weeks with our low-code developing mobile applications. Digital Yetch Mobile Application Development allows you to create smart and flexible mobile applications for even the most complex workflows that are able to be implemented in a matter of minutes. We offer the most up-to-date software solutions for companies to make business processes simpler through the integration of technology and business.
Mobile App Development at Rapid Speed
Best Mobile App Development Company in India that develops apps 10 times quicker than competitors.
A company that creates mobile applications 10X faster, Transform customer experience. Automate business processes. Enhance the efficiency of processes. Utilize the most recent technology. Design solutions that will transform every aspect of your company in a small amount of time. Digital Yetch delivered mobile solutions 10 times quicker than 800 apps across 16 countries.
80%

quick time to market

Build Enterprise Apps Quickly

Mobile App Development Platform by Digital Yetch
Mobile Application Development Portfolio & Case-Studies
We're a top mobile app development company in India by companies and startups across the globe. In the past few years, we've developed several innovative and powerful mobile apps that are available for iOS as well as Android platforms. Screen for mobile devices of Niine's fertility and ovulation tracking app to be used on smartphones. Our team of app developers has created a unique Period and Fertility Tracking Mobile Application making use of React Native technology, in addition to the Administration Panel. 
Why Choose Digital Yetch?
Digital Yetch | Top Mobile Application Development Company in India
Smartphones are an effective tool for creating an opportunity for your business. We can help you tap into the power of this device to connect with an even larger audience of potential customers in only two or one mouse click. Utilizing modern technology and mobile-first techniques that are easy to use. We can help you grow your business's revenue by making use of mobile platforms to the maximum extent. 
As a mobile application development company in India, Digital Yetch began its adventure in 2019 and has since assisted numerous businesses, ranging from start-ups to major corporations. We have achieved a high level of proficiency and expertise in providing user-friendly, efficient, and robust end-to-end technology solutions for enterprise customers.
Our agile approach to development has been recognized by us as among the top mobile app development firms in India by our clients. We aim to please our customers by offering the highest quality, most durable, and user-friendly smartphone applications as one of India's fastest-growing IT companies.
Quality
We promise high-quality mobile apps made with the latest technology using the most efficient method.
User-Centric
We understand the purpose of mobile applications for business, and we're able to help you create sturdy, efficient, and user-friendly mobile solutions.
6+ Years of Experience
The mobile app that you download is designed by our skilled engineers, who are knowledgeable about the latest technologies.
Effective Communication & Project Management
Our effective communication enhances relationships and aids in resolving disagreements to make it an enjoyable journey.
Development Methods Used by Our Best Mobile App Development Company in India
Pre-development
We begin the development of mobile applications by analyzing the objectives and needs of our clients. We consider the concept of the customer and then verify it to confirm that it's feasible. We also make a detailed plan for development that includes deciding the best technology stack to use for the project and then creating the system's design with thought-out details.
Development
When it comes to development, our engineers and developers modify every element of the solution in accordance with the specifications of the client. With a deep understanding of the best methods in this field as well as the ability to design and build an application for mobility that meets the needs of the user, The development stage involves rigorous testing and seamless integration into your current environment, and then the deployment to the appropriate app stores.
Post-development
In order to guarantee the success of your application, we provide comprehensive post-development assistance. Three different types of help are offered in the maintenance and support packages for mobile apps. Our services are specifically designed and include monitoring of servers and continuous updates, analysis monitoring and tracking performance reviews of security for apps and monitoring of OS crashes or server changes, managing stores, and integration updates based on reviews from third-party sources. 
Latest Technologies Integration
Digital Yetch We provide the most efficient solutions for native and hybrid application design and development. Digital Yetch is an all-inclusive application development company that offers end-to-end development solutions for the most well-known platforms, including Android, iOS, etc. Our team of experts is adept at using the most recent tools and frameworks to create sophisticated mixed and native mobile apps.
Network of Things
We develop intelligent connections between mobile phones and other gadgets. No matter the size or vertical of your company, our team of IoT app developers provides effective solutions that fit your objectives. Starting from IoT sensor development, and IoT wearable development to apps for asset monitoring, or IoT-powered voice IoT solutions, we can provide everything for a reasonable price.
Alexa Skill Development
The Digital Yetch developers Digital Yetch are experts in developing future-proof solutions that use voice technology. Our highly educated Alexa skill builders are committed to boosting the efficiency of your business and offering the most enjoyable customer experience.
Google Home Actions Development
Digital Yetch helps the company by providing a simple and enjoyable user experience through Voice First technology. With 6+ years of experience in the development of voice capabilities area, and Digital Yetch's Google Actions development services are well-known. For the purpose of expanding the voice presence and reach of your company, our professionals have been trained and certified to build Deep Link Discovery for Google Assistant.
Chatbot Development
We assist businesses in transforming their customer experience by utilizing our chatbots that are intelligent. Our experts build AI-powered and extremely sophisticated chatbots that can be easily integrated into a variety of industries, including healthcare, customer service, entertainment, eCommerce, and many further. We employ technology like NLU and NLP to create chatbots that can be used to communicate and provide top services to customers.
Wearable Tech
We offer mobile app creation services to mobile phones equipped with sensors as well as smart displays. If it's IoT-based, wearable including health, tracker apps for fitness, or interactive applications that work to watch, Android Wear, or Google Glass we provide an effective solution. Our apps are also supported by remote collecting data, cloud capabilities monitoring in addition to monitoring.
Vehicle Tracking Solutions
We develop and construct an effective fleet management system that helps businesses with every aspect of managing automobiles and the use of telematics. Our innovative solutions offer live tracking of the position where your car is located, as well as the consumption of fuel and the behavior of drivers.
The ultimate mobile experience that is accessible on every device
we use the latest technologies to create apps that are superior to alternatives. The technologies we incorporate into our custom applications include:
Native app development
Apps made specifically for a particular device or platform are known as native mobile apps. Native apps are most famous for their performance because they can use hardware and software that are designed for specific devices. The mobile application development company located in India provides the entire range of services required for the development of secure, stable, and flexible native apps which are renowned for their top-quality capabilities along with their speed.
Hybrid app development
Our top-performing applications provide the most pleasant mobile experience, which will aid your business in expanding and expanding its client base.
The native app development services in India allow the creation and development of applications that work with Android, iOS, and Windows mobile devices. Our apps come with features that make you feel like a 3D Touch, multitasking, Beacon technology, and more.
Native app developers of our team come up with solutions that improve your company's image.
Top App Development Company in India
From the beginning of the idea to the finalization of your app Digital Yetch covers the whole mobile app development process, regardless of the complexity or variety of your needs. Our skilled staff has years of expertise in providing engineering and software development solutions globally, which enables us to satisfy your needs. We were using the best app development company in India to benefit from an operating system.
Our team consists of employees (UI/UX designers, mobile app developers, and high-quality analysts) in our work centers. They offer well-thought-out and creatively designed mobile app development services in India that will take your company to the next stage.
The process of confirming app ideas to the publishing process at Digital Yetch was beneficial to us. like to
I'd like to thank everyone on the Digital Yetch team for their assistance in developing our application for editing and editing. We've worked with a variety of development teams in the past, but Digital Yetch was the best because other developers didn't produce the most efficient apps for our needs. Digital Yetch helped to develop the app with a user-friendly approach. They helped us identify ways to improve the app. All in all, they have exceeded our expectations by meeting our requirements. We have grown and expanded our business abroad and are now on par with some of the top mobile application development companies in India and globally, thanks to our innovative mobile app development services.
Want to create your own native application?
We've developed more than 400 Android and iOS-based apps. Let's transform your idea into reality. Book a free consultation with the best-trusted mobile app development company in India.
Android app platform
The most downloaded delivery application is available in Spain, according to Techcrunch. created by our mobile app developers The app has received $1.2 billion in funding.
Live Weather Radar
In just one year, over 150K customers have downloaded the Weather Radar Live app. The app has 2.1K user reviews and an overall rating of 4.4 stars. It is well-known for its reliability and accuracy. alerts you to weather conditions 24 hours a day, regardless of where.
TOR App android app platform
The app was developed by Android developers. The TOR application has been a software system that permits Indians to trade their homes against their homes, offices, or even land.
Want to develop your own application?
Call our mobile application specialist. We've developed more than 4,400 Android and iOS mobile apps for our customers.
Our Mobile App Development Procedure
Assessment of Objectives

Meet you

Comprehending your requirements

The concept of solutions
App Develmobile Consultation
Find your competition

Goals and goals

Send us your feedback
Wireframing & Designing
Blueprint structure

The wireframing of the screen to each screen

Designing the app
Development
Coding the app

Main section organization

Please share your ideas with us.
Testing
Evaluations for the app

100% bug-free

Be sure to get an official approval
Deployment
Install the application onto your web server

Deploy to App Stores

App available for users

Industries We Serve

Photo & Video
How long is the duration it will take to make applications?
An app can take anywhere from a few days to nine months to develop. We look at a variety of factors, like the number of features that are available along with their dimensions, the uniqueness of the concept, the difficulties of developing using third-party software, and much more.
Are you able to provide documentation that supports my mobile application or app design? Do I have the source code?
As the most trusted mobile app development company in India, we offer all the information you need regarding the mobile app software or applications we create for your company. As a top mobile app development agency in India, we have signed an agreement that prevents the disclosure of information to all of our customers. After the finalization of this project, you will be the owner of the original source code for the mobile application.
What are the diverse features that you have included in the mobile applications created by your company?
The apps have been integrated with a range of brand-new and unique features to our mobile applications in response to the needs of our clients. Here are the top features we've incorporated into our applications:
Payment Gateway Integration

Integrating maps

Live Monitoring

Live Chat Assistance

App-Based Messaging

Adaptive Machine Learning

Multilingual Assistance

Cross-Platform Competence

Notification through Push

Integration of social media

Filterable Search Bar
What if I need to modify the mobile application or app?
A coordinator will be allocated to you. He will be in contact with you throughout the whole time of your project. He will update you on the development of the task. You are able to discuss your requirements or any modifications directly with your manager who is designated for you. The manager will relay the requirements to you and any modifications to the developers.
Which project management software do you employ?
Basecamp is a service we use to keep track of your progress when developing mobile apps. Additionally, we'll keep you informed about everything pertaining to the development process.
What security measures do you employ to maintain the stability and safety of your website?
We do adhere to a specific procedure.

We need to agree to the NDA prior to the launch of any initiative.

You need to restrict access to content providers through your application.

Set up security measures for the security of your system.

Security in the workplace with continuous monitoring of the workplace
Do you offer support after the assignment has been completed?
Yes, as we provide three months of cost-free technical support. This means that should you experience any technical difficulties with accessing the app, our support team will help you in the process.



Backend & API Development
Already Know the Details of Your Project?
Frequently Asked Question
Do I make and launch my application?
Launching and developing a mobile application is a challenging task. When the app is created, it is scrutinized for bugs in the software as well as usability issues before being released to the app store.
On the average timeframe, it could take between three and 6 years to develop the app before you launch the app. The exact duration will be determined by a variety of variables like the complexity of the app as well as the structure of the app, the number of features that are included, and the place of the App development company in India. Here's an overview of the time-consuming stages that are involved in the development process:
Outline for the project's research approx 5 weeks

Sprints for design approx 7 weeks

Development The timeframe for development is between 6 and 12 weeks

It will become made available in app stores. This app should be made available for download within the next 1-2 weeks.

The support for posts-launch Continuous
Do you provide support and maintenance after you've created an app that is mobile-friendly?
We offer full post-development and maintenance assistance to ensure that your mobile application will be relevant for the years to come.
We've already developed designs, do you have the ability to create these designs?
The majority of the time, yes. Since it enables us to deliver the highest quality, we prefer to create our own designs. However, we are responsive and open to your needs.
We'll review your designs to assess the effectiveness of your ideas. If they're solid, we'll be delighted to go on and go from there.
If, however, the images aren't up to our standards of fundamental quality, we'll tell our clients the facts and encourage them to reconsider their options.
What are the benefits of outsourcing my current project to Digital Yetch?
Our company App Development Company in India is a well-known mobile application development company for business enterprises. We have assisted our clients by providing distinct benefits, such as:
A customer-centric approach

Transparent service

Innovative technologies

Continuous communication across all stages

The product is friendly for users

Comprehensive testing

Real-time customer engagement

Efficient post-deployment support
What areas of work have you previously worked in?
We offer web- and mobile-based solutions to the most important sectors. The company has worked with customers around the world including entrepreneurs companies.
What are the benefits of mobile application Development?
Digital Yetch is one of the top 5 app development companies in India.
Every kind of app, whether it is customer-facing, employee-facing, or a mix of both, Digital Yetch creates apps with speeds of 10x, which means you can begin your digital transformation journey at the speed of thought. There are the steps:
The solution to the skills gap is: With Digital Yetch apps, they're created using modular components that can be reused. It is our opinion that developers do not require a background in a particular programming language since the core applications developed for various platforms have already been made available.
Make effective API strategies. In contrast to our rivals, Digital Yetch doesn't have an initial lock-in period or restrictions on the APIs you can connect to. Digital Yetch' API stores more than 500 of the most requested features, and the number is growing daily!
Restoring Security: Many of our competitors provide 128-bit AES security and store information on servers that aren't among the most secure worldwide. Digital Yetch offers the best security options at all levels of mobile applications, including security levels that are 256 bits of encryption with AES security and hosting with the most trusted service provider around the globe.
What are the major obstacles to mobile application development?
 Mobile Application Development Company
In this time of technological disruption, there are many tactics and challenges that affect the creation of mobile applications. In implementing an effective mobile strategy, businesses must confront the issues that Digital Yetch specifically addresses with ease.
There's a skills gap: in today's global context, developing mobile applications from scratch requires experienced programmers with an exact understanding of the programming process. This creates an immense talent shortage problem, with demand exceeding supply.
API Strategist, you are looking to boost speed and performance for your mobile app. The strategy you choose to implement requires API-based tools that aid your employees and customers as well. For instance, the field service app requires GPS-equipped devices that provide the most efficient route to your destination, and your customers should be able to see this information in real-time on their phones.
Security 45 percent of the respondents to the survey in the US have security as their main security concern. When sensitive and critical data is exchanged between employees and company employees, huge quantities of data are being gathered that must be protected whenever they are used or stored.
What's the goal of mobile app development?
 App Development services in India
Digital Yetch takes the method that is unrivaled in certain elements of mobile application logic. We believe that mobile devices are individual to their users, and a personalized experience for users is essential. That means 84% of users will not download apps following the first download.
Imagine if the initial impression of your application does not satisfy the standards. Your app could be less than an 84 percent chance of being recognized. To prevent this from occurring, Digital Yetch provides a user interface that's simple to use and has sophisticated tools to make sure your app is easily recognized by the users first.
What programming language do you employ to create mobile apps?
The choice of a specific programming language will be based on the platform you intend to focus on. Below are the top programming languages and platforms we work with.
Applications that run on multiple platforms, such as Native Flutter or Native. Flutter. Native or Flutter etc.
Which security precautions do you employ to ensure the application's security and stability?
To ensure total security for our apps, we carry out these steps:
Do you have an application security audit

It is using the SSL cert on each site

All information must be encrypted and kept in local memory.

Implement appropriate logging techniques.

Use real-time security monitoring for your home and place of business.

Ensure that both your software and servers are current.
How do you keep me updated on the progress of the work? What if I require any changes to the mobile or app application?
The business will assign you a specific project manager. They will keep you informed of the project's status. All during the development process, the project manager will keep you informed.
This will ensure that everything is within the expectations you have set. If there is any issue or problem, the developer will act as a mediator between you and the developer and resolve the issue as fast as feasible.
What services does Digital Yetch provide for mobile application development?
Mobile App Development for Android With the help of tools and languages that are compatible with the Android operating system, We provides both native and hybrid Android mobile application development.
 Native applications are able to perform and look the best with unlimited access to functions and equipment. Hybrid Android applications are packed in the native container and are available as standard applications.
iOS Mobile App Development – Native apps are created to work in accordance with iOS nativeness, which means they are easy to use and have a simple user interface. Due to the fact that the base code for both platforms is created in a single piece of code, the hybrid approach is a "write-once, deploy-anywhere project.
Why Should You Use Digital Yetch to Develop Your Custom Mobile App?
Mobile Apps Specifically For Your Company
Digital Yetch builds tailor-made mobile applications for companies to streamline their workflows by integrating powerful connectors.
Connect to Anything and Everything
Access any packaged cloud-based system, custom-built data source, workflow, or workflow using APIs or not.
Modernize Legacy Systems
Transform systems for record-keeping into ones to engage. Create more sophisticated, intuitive, and user-friendly interfaces.
Powerful Omni-Channel Experiences
Design user experiences of the future that satisfy the demands of the current users using our innovative applications.
Intelligent and Connected Interactions
Create an interactive, connected, and contextually aware experience across every platform.
Collaborate Without Constraints
Let you collaborate in real-time and reduce IT-related friction in the workplace with our wide range of software applications for business.
Supportive Cross-Platform
It doesn't matter if you need an app that is natively compatible with iOS, Android, or Windows, or if you're looking for an inter-platform hybrid web-based application, Digital Yetch' custom mobile app development platform can assist you in completing your needs. Our application development for mobile devices drastically shortens the time needed to create the app and decreases risk considerably.
Our Services
E-commerce Website
Business Website
Portfolio Website etc…
Our Master Courses-
Digital Marketing Course
Web Development Course
Location
622/A, Panipat
(+91) 8307824055
officialdigitalyetch@gmail.com
India's Top Company- Digital Yetch